Recent studies show that about 1 in 8 people (that's 12% of your friends) are "health influencers". You know who we're talking about. They're yogis, organic shoppers, daily runners, meditation lovers, and typically these people are into eastern medicine but they're still not sure about crossfit. This is also a totally made up statistic.
We have no idea how many people fall into this fake group above but we do know that the holidays represent a special hinging point for many totally average people -- both the already-active and the soon to be. They (and maybe even you) think about their previous year and consider all of the next big improvements that could become part of their 2017.
Resolutions made, successes reflected upon, and planning started. This is also the time of year when you're asked to go through the awkward dance of 'letting mom know what you want for gifts' and many of us try to align that influx of new free things with the health resolutions we're about to make. Enter the Healthy Gift Guide.
Do you know somebody who is looking to further improve their active lifestyle and overall wellness this year? This list may just help you come up with a few great gifts.
Outdoor Voices Warmup Kit
This year's trending-in-athleisure award handily goes to Outdoor Voices. Minimalist, "no-hype" design meets quality construction and the performance you'd expect from the biggest brands in a line that has made a major name for itself throughout the athletic community. Outdoor Voices has a full line of staple apparel for both men and women and their starter set (linked above) includes pants and a top at a savings of $50. Remember, use your Outdoor Voices.
Hydrapak Stash Water Bottle
We won't waste a sentence (well, another one) talking about the value of water -- energy, performance, appetite control, general health... you get all that. But keeping up with your daily water consumption goals can be tough on the move and that's why we love this low cost packable water bottle. Throw it in your briefcase, your purse, your backpack, whatever -- this is a gift they'll use regularly and who doesn't love that?
Poverty Flats Sport Hobo
Know a fitness lover (or soon-to-be fitness lover) who is also a bit fashion-conscious? Consider this gym bag a win. Built for the athletically minded but designed for looks, the Sport Hobo by Poverty Flats takes a unique approach on gym swag while not being heavy handed. We love this one and your fashionista friend will too.
Naked 3D Fitness Tracker
Okay, yes, a bit high in price for the average holiday gift but the 3D Fitness Tracker by Naked is gearing up to be a game-changer in the fitness world altogether. Now available for pre-order, the 3D Fitness Trackers scans it's owners' entire bodies while they stand on a rotating tablet in front of this modern mirror. Weight, body fat percentage, and more are measured in a daily body scan that results in a personal 3D model that can be compared over time. Using the app, view a 3D model of your body each day and see how changes are taking place over time across your body -- both visually and in composition. This is really something else.
Stadler Form Jasmine Aroma Diffuser
Essential oils have hit the health market with a sweet smelling bang this year across all sorts of channels. Makeup removers, wrinkle care, stress relievers, even cleaners -- there are hundreds of oils with hundreds of uses but aromatherapy remains king. Not only does the oil diffusion process create a better smelling spa-like environment, there are also indications that oil diffusion cleans the air, has therapeutic & meditative effects, and more. Looking to gift the gift of relaxation? Here's your start.
Cariloha Classic Ivory Bamboo Sheet Set
(35% Off for Black Friday)
Sheets can, yes, be boring sometimes as a gift… but not these sheets. Trust us, your humble writer received bamboo sheets as a special gift last year and things have never been the same. Bamboo textile claims a number of powerful benefits that your healthy-lifestyle-conscious friend will love. Hypoallergenic, naturally antibacterial and antimicrobial (yep, less smelly if you miss a wash), and ridiculously soft compared to cotton, Bamboo sheets may just offer better sleep every single night -- and that's healthy. Oh and by the way, bamboo is also extremely eco-friendly.
EverlyWell At-Home Health Tests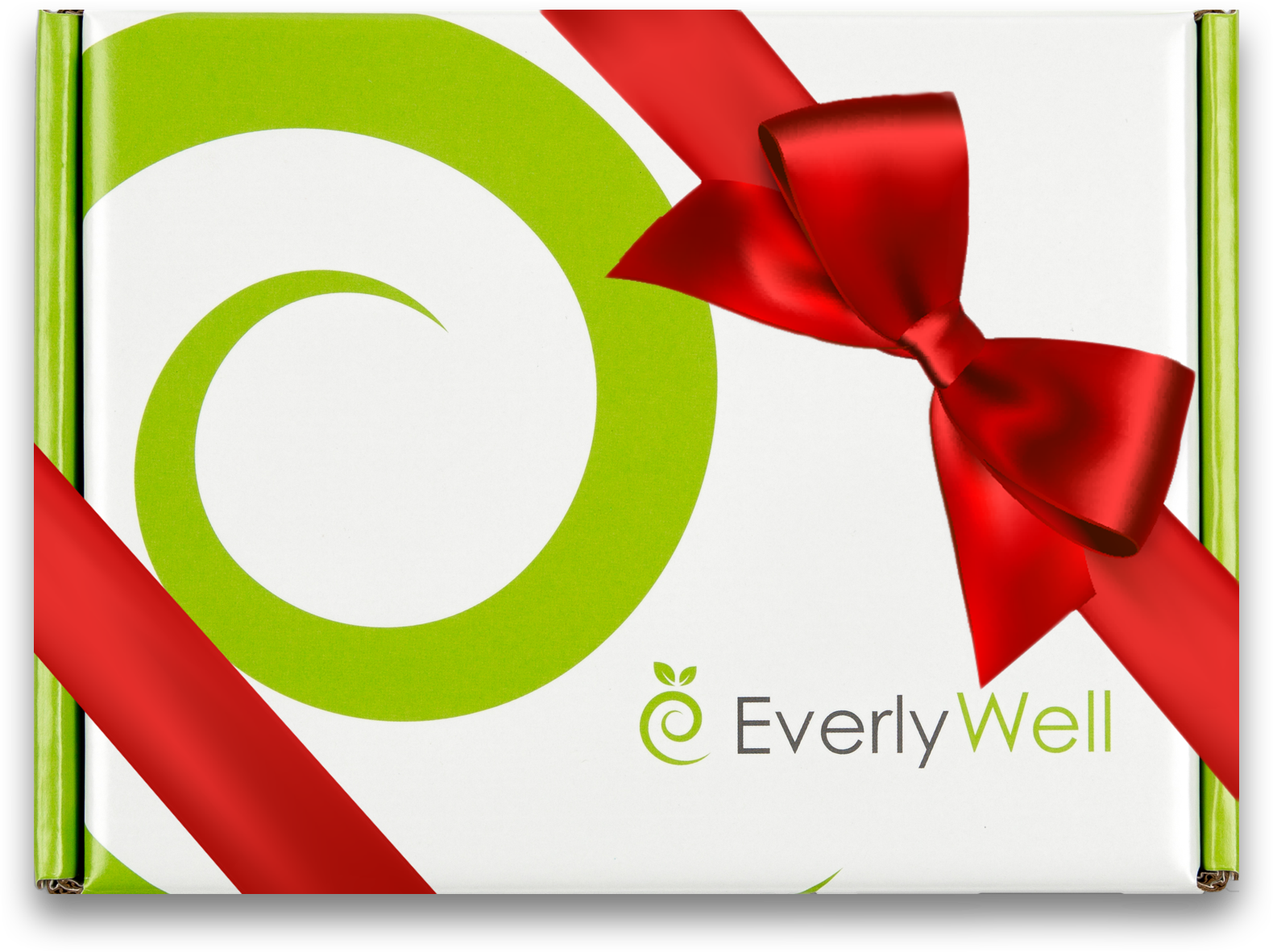 (30% Off All Tests for Black Friday)
Less diagnostics, more knowing your body and setting baselines to make major improvements. Food Sensitivity causing inflammation & fatigue, male and female hormonal balance, resting stress hormone levels, and much more. These health tests are conveniently taken from home and super popular for a good reason -- they help people better understand their bodies and improve their overall wellness from there. A great gift before the New Year
The Fitbit Alta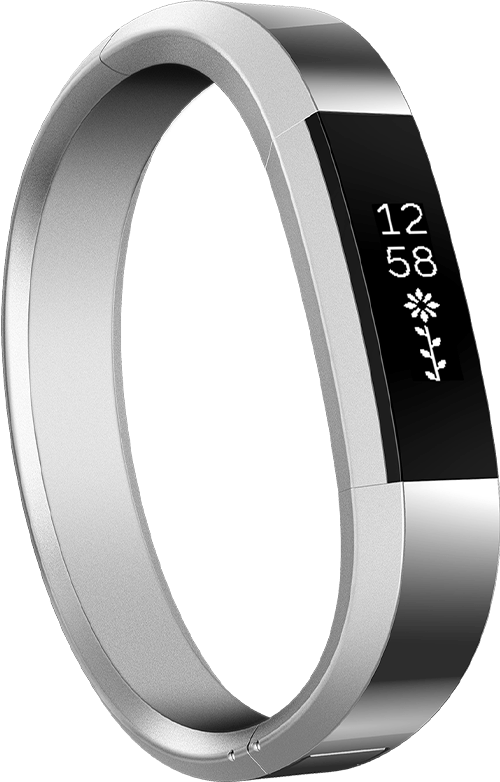 ($99 for Black Friday)
With all the smart watch / activity tracker / fit-tech options available today, FitBit remains one of our lasting favorites. The company has continually pushed the bar on design and wearability and they remain the leader in activity trackers for a reason -- they look good and do exactly what you need them to do. The Alta has a touch screen, text and email alerts, activity reminders during the day, all the tracking you could ask for, and even comes with band upgrade options from Public School, Vera Wang, and more.
Uncommon Goods Ultimate To-Go Container
The Adult Lunchbox. Most of us have been there: "I'm going to start eating healthy, stop eating out, and start making my own meals and taking control of my calories". Two weeks later? "Anybody want Chipotle?" This fancy little lunch box makes packing in healthy meals so much easier every day. The box includes sections for portion control, a snap-in ice pack to keep your food chilled, utensils, and even a dressing container to prevent a mess. Let's eat.
ClassPass Membership
Boxing on Monday, spin class on Wednesday, sweaty yoga Saturday, it's up to you. ClassPass is super popular in almost 40 cities nationwide because it allows people (like that health nut you know) to attend workout sessions at-will in thousands of local fitness studios and truly diversify their workout routine. Never boring, always active. And now you can gift ClassPass as well.
HUM Beauty and Wellness Supplements
Beauty comes from within, right? One of 2016's newest trends is dietary supplements for beauty. There are many new companies offering products like this and some like Hum's "Red Carpet" supplement, above, can be purchased online or in spas and boutiques around the U.S. With a line of products covering wrinkle repair, glow, hair & nail health, and more, Hum may just have the perfect stocking-stuffer for that special somebody.
Manduka Premium Yoga Mats
(25% Off Many Items for Black Friday)
The premium yoga mat line by Manduka is one of the most popular on the market for good reason. Their Pro mats feature dense foam, beautiful design, and slip-resistant surfaces for a better overall session. Each is designed to perform and the Pro line even comes with a never-wear-out guarantee. If somebody you know is into -- or soon to be into -- yoga, help them have a better practice every day with a better mat.
PaperSource Personalized Daily Journals
(25% Off for Black Friday)
And finally, something for the brain. Journaling and reflection is one of the most effective ways to practice mindfulness and keep a positive, results-oriented perspective on daily life. The team at PaperSource is known for their high quality stationery and journals and with the personalized journal line, you can now gift something truly thoughtful. With nearly 100 design options available, you're sure to find the perfect journal for this year's perfect gift.